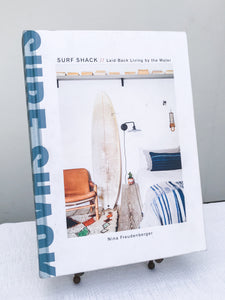 Surf Shack: Laid-Back Living by the Water
Domino magazine contributor Nina Freudenberger and former domino photographer Brittany Ambridge take you on a global tour of 20 aspirational bungalows, beach houses, and hideaways in California, Montauk, Baja, Australia, and more in this breathtaking design book.
Surfing is a way of life to these homeowners, with their zen lifestyles and adventurous natures reflected in the design of their beach-adjacent homes. This book highlights their laid-back design style secrets and profiles the amateur and professional surfers who reside in these remarkable homes.