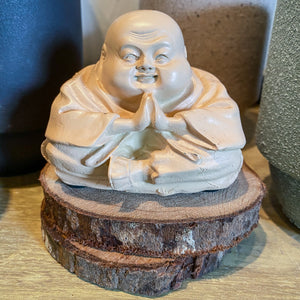 Namaskara Buddha Statue
This statue represents greetings, devotion, or adoration. 
Namaskara mudra (also called Anjali mudra) is a hand gesture used to greet another being with respect and adoration for the Divine in all. The greeting is expressed in a form of prayer coming from one's heart or the third eye. In feng shui practices, this depiction of Buddha is best placed in the main entry, the dining room, the living room, or the home office.